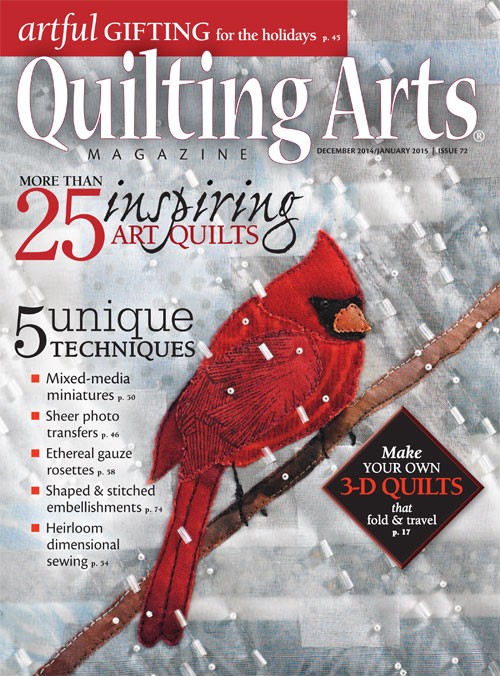 Fiber Artists @ Loose Ends encourages members to explore new ideas and techniques, inspires and nurtures creativity. By sharing our work in private and public venues, we express our passion for the textile medium.
Our latest Healing Quilts project is featured in the Dec/Jan issue of Quilting Arts. Now on news stands.
---
Exhibit News: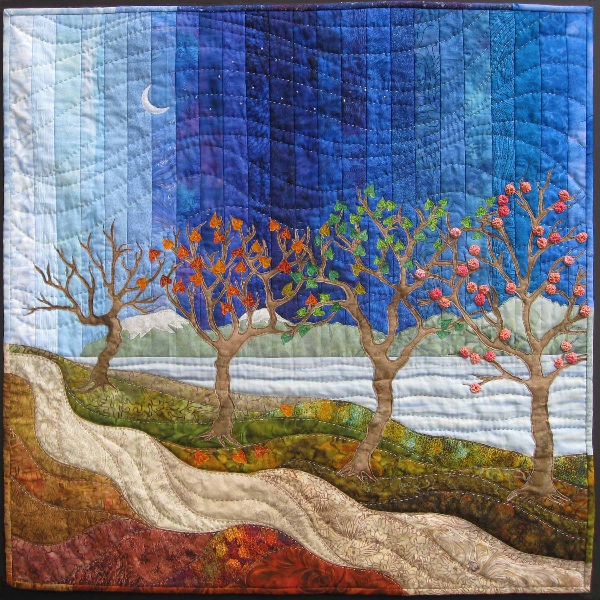 Fiber Arists @ Loose Ends is pleased to present our newest healing quilts in medicine project. These quilts will be installed at the University of Michigan in the autumn of 2014.
The Univeristy of Michigan Health System Gifts of Art program commissioned us to produce artworks for two installations.
First a series of landscape "path" quilts to be installed in the hospital's Viewing Room where families say goodbye to their departed loved ones.
Visit Gallery of Viewing Quilts

---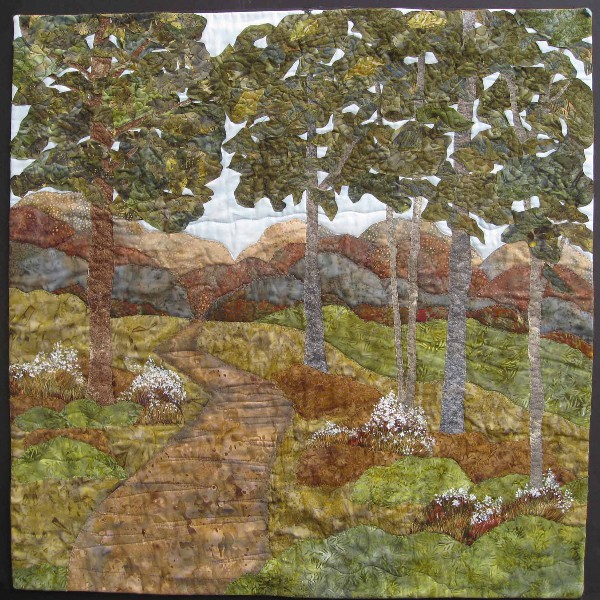 The second commission is for a new set of artworks with the theme of pharmaceutical plants used in cancer treatments. These pieces will be installed in the Bone Marrow Transplant Unit where patients have particularly long stays.
Visit Gallery of Cancer Quilts